Coffee Beans
Coffee QiTA always freshly roast our coffee beans in small batches to ensure highest quality and perfect taste for all coffee lovers out there. All coffees are ready in beans or ground form. Coffee in sachets form are available for hotels/resorts/villas.
Always In Stock
Premium Blend Beans

Coffee QiTA signature blend of premium Indonesian 100% Arabica coffee beans originating from Aceh Gayo and Bali Kintamani high grounds. A carefully crafted blend of beans to bring you a delectable combination of full-bodied cup with powerful aroma and smooth after-taste.

Special Blend Beans

Coffee QiTA house blend, specially created for those seeking the extra kick of bitterness in coffee; consisting of 70% Arabica mixed with 30% Robusta creating a unique fusion between the powerful aroma & full-bodied characteristics of arabica coffee and the pronounced bitterness of robusta coffee.

Breakfast Coffee:

Supplied mostly to hotels or establishments in need to serve quality breakfast coffee to their patrons.

Arabusta Breakfast Coffee

Special breakfast blend of arabica & robusta coffee.

Bali Breakfast Coffee

100% pure Bali robusta coffee, originated from Tabanan area.

Decaf Coffee

Specially sourced and processed to provide alternative of coffee for those who loves the taste of coffee but can't handle the caffeine in it.
Custom Order Coffee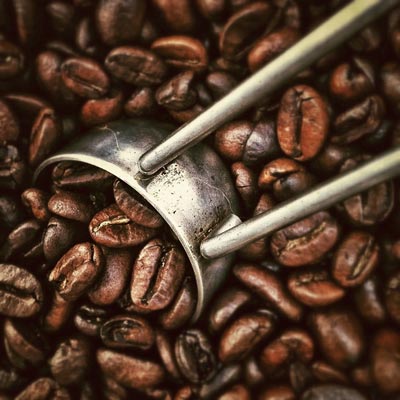 Bali Kintamani Coffee

Grown in the highest mountain area of Kintamani, north of Bali with farmers using world-famous traditional collective farming system – Subak Abian, to grow the coffee beans. Bali Kintamani coffee has unique characteristics which derives from their natural processing which makes them slightly sweeter and thus intensifies the sweet fruit tones.

Toraja Kalosi Coffee

One of the most well-known coffee producer in Indonesia, where the coffee are grown in the mountainous area 1,500 meters above sea level. Toraja Kalosi Arabica coffee has a very distinguished character in which they have smooth flavour with caramelized aroma and crisp clean aftertaste.

Flores Bajawa Coffee

The Flores Bajawa coffee beans are grown in small highland area along the southern coast with 1,200 – 1,600 meters altitude above sea level. The special quality of the Flores Bajawa coffee is that it has a spicy and fruity note with full body and medium acidity.

Papua Wamena Coffee

Gourmet Indonesia Papua Wamena coffee is grown on 350 acres of rugged mountain area in Papua. Papua Wamena coffee shares the particular characteristics of the famous Jamaican Blue Mountain coffee. Coffee originated from this area has fruity notes combined with mild bitterness and medium body, making them a pronounced yet smooth cup of coffee.
Green Beans
Coffee QiTA also provides green beans for sale by special request. A minimum order of 50kg applies.
Aceh Gayo

Bali Kintamani

Flores Bajawa

Papua Wamena

Sulawesi Toraja