About Coffee Qita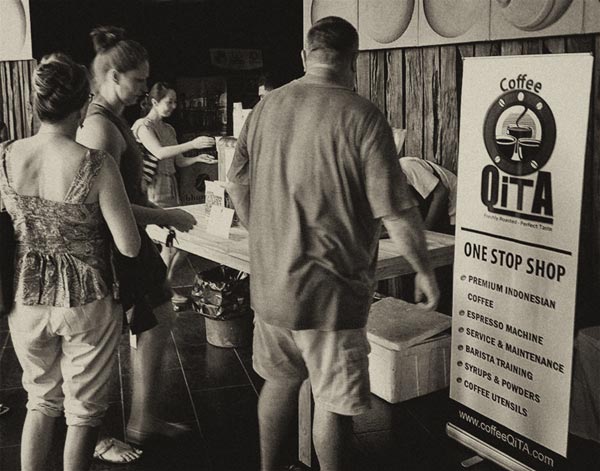 Coffee QiTA is a unique and thriving small business, dealing in processing original 100% Aceh Gayo Arabica coffee beans into a superb quality coffee products ready to be enjoyed by coffee connoisseurs everywhere. Its supreme quality beans are planted and harvested from the highland of Aceh Gayo in the northern tip of Sumatra Island, Indonesia.
Coffee QiTA begins its story from of a small group of people, who truly love coffee for all the best things it provides, distinctive taste, alluring aroma, and powerful stimulant especially in those days when we are in need of an extra shot of energy. Knowing that there are numerous coffee products out there in the market nowadays, we have tried our share of various coffee brands. Yet we always feel that we want to be involved in the whole process of making that good cup of coffee and through Coffee QiTA, did we finally learn, grow to love more, and in the end be able to put ourselves among one of the best coffee roasters in the market.
Being a small, yet non-beginner in this coffee roasting business, Coffee QiTA prides itself in paying the utmost care and attention into every aspect of roasting processes; thus ensuring the highest standard of what makes a truly great cup of coffee.
Coffee QiTA Products
One of the most crucial factors of obtaining excellent coffee product is the quality of the raw coffee beans itself. Coffee QiTA always make sure that its raw coffee beans undergoes triple hand-selection process to remove imperfect beans in three-rounds of inspection, dried naturally and then shipped to be qualified for roasting needs. Highest level of attention and care are given to ensure the best cup of Coffee QiTA's coffee made in the comfort of your home or in your esteemed establishment.
Coffee QiTA Product Origin
Often referred to as one of the best coffee beans in the world, Aceh Gayo Arabica is known for its very heavy, almost syrupy body and its low acidity. This combination makes for a smooth, velvety, yet pronounced cup of coffee. Powerful aroma, direct and sturdy with sweet aroma, cherry notes and clean & pleasant aftertaste are the unique characteristics of Aceh Gayo Arabica coffee beans
---
Where to Find Coffee Qita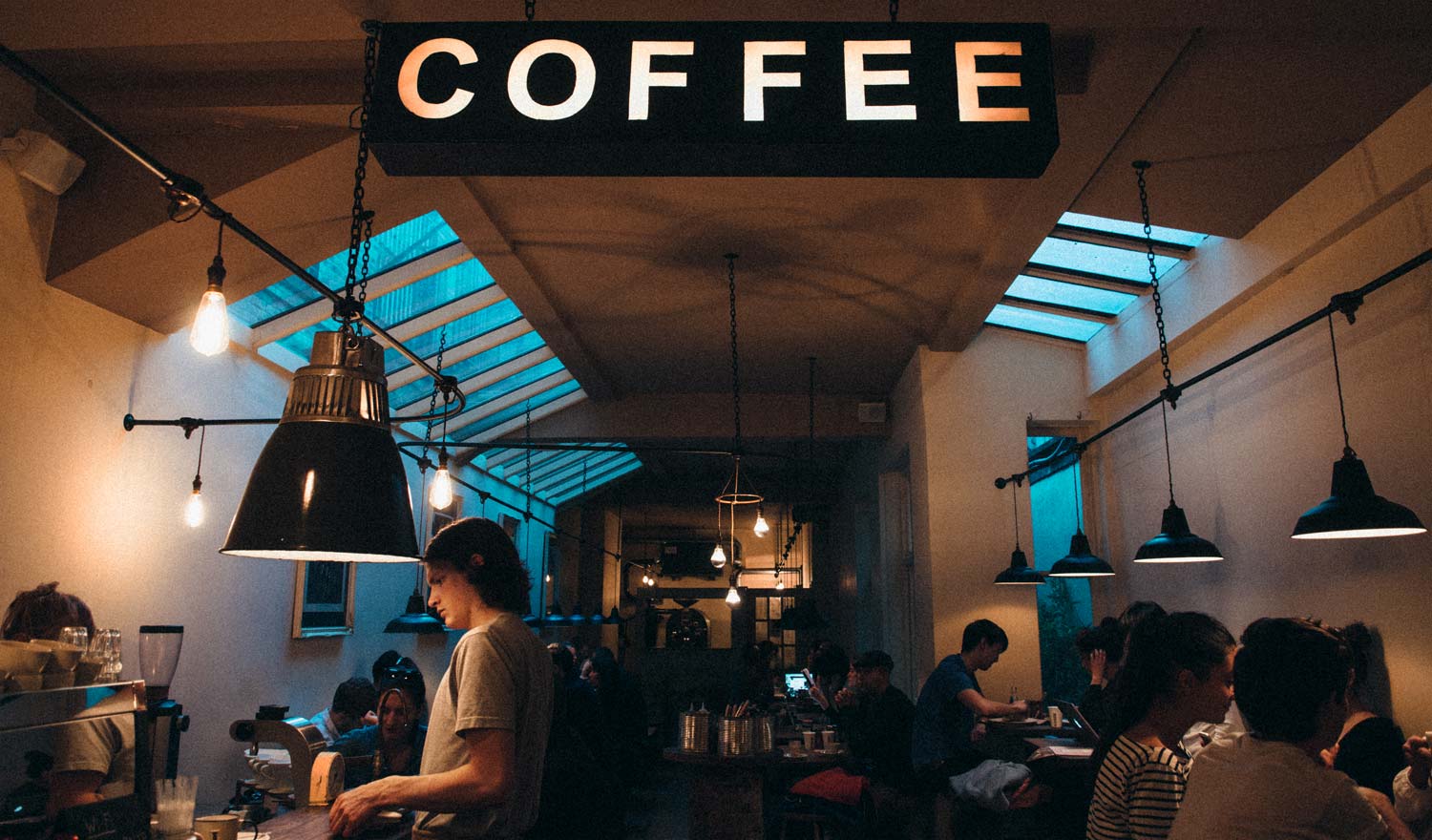 Coffee QiTA is proudly served at these fine establishments:
Legian
Bella Vista Coffee at Padma St
Bene Lane Cafe at Bene Sari St
Joker Restaurant at Raya Legian St
Kusnadi Hotel at Legian St
Mugshot Coffee at Padma St
Rivavi Hotel at Melasti St
Sammy's Cafe at Padma St
Swish Restaurant at Sahadewa St
Nusa Dua
Bali Nusa Dua Hotel & Convention Centre, Nusa Dua BTDC
Fleet Bar & Cafe at Geger Beach, Nusa Dua
Jimbaran
Etia Coffee Shop at Raya Uluwatu
Garasi Restaurant at Raya Uluwatu St
Gorgonzola Restaurant at Raya Uluwatu St, Bukit Jimbaran
Hidden Valley Resort at Pecatu
Ubud
Alam Sari Hotel at Tegallalang
Bunute Restaurant at Dewi Sita St
Fly Cafe at Raya Lungsiakan
Gedong Sisi at Raya Ubud St
Junjungan Hotel at Junjungan
Kampung Cafe at Tegallalang
Maha Restaurant at Monkey Forest St
Mingle Cafe at Dewi Sita St
Pica Restaurant at Dewi Sita St
Rio Helmi Cafe & Gallery at Suweta St
Samaya Resort Ubud at Sayan
Seniman Coffee Studio at Sri Wedari St
Tartufo Restaurant at Raya Sanggingan St
The Ponds Restaurant at Monkey Forest St
Ubud Deli at Raya Ubud St
Vespa Cafe at Penestanan
Kuta
Bebek Garing Restaurant at Bali Galeria Mall
Casa Padma Hotel at Padma St
Graffika at Khrisna Oleh-Oleh Sunset Rd
Pazia Restaurant at Beachwalk Mall
Sunset Boutique Hotel at Sunset Rd
Sanur
Cat & Friddle at Sanur
Fortune Cookie Restaurant at Sudamala St, Sanur
Laghawa Restaurant at Danau Tamblingan St, Sanur
Peek A Boo at Bypass Sanur, Sanur
Wicked Parrot at Danau Tamblingan St, Sanur
Denpasar
Black Pit Cafe at Marlboro St
Castro Cafe at Suli St
Cheers Coffee at Gatsu
Coffee Secret's at Renon
Kantin 21 at Diponegoro St
Airport
Espresso To Go, Ngurah Rai Int'l Airport – Bali
Kantin Kafe, Ngurah Rai Int'l Airport – Bali
Prada Restaurant at Domestic & International Ngurah Rai Airport
Others
Global Village at Lovina
Hai Bar and Grill at Nusa Lembongan Island
Kapal Damai Chartered Boat
Kelapa Retreat at Pekutatan, Jembrana
Pulp Art at Raya Umalas St, Umalas
Le Creperie Cafe at Bumbak St, Umalas
Paperu Resort at Saparua, Maluku
Santai Villa at Amed
WaoW Charter Private Yacht
Seminyak
Akara Villa at Petitenget St
Aglio Oglio Restaurant at Raya Seminyak St
Babar Cafe at Raya Seminyak St
Bistro Batu Kali at Oberoi St
Chandi Restaurant at Oberoi St
Fat Gajah at Raya Seminyak St
Fayola Cafe at Raya Seminyak St
Geebung Cafe at Nakula St
Ginger Villa at Abimanyu St
Jaan Restaurant at Raya Seminyak
Le Bistrot Restaurant at Kunti St
Mix Espresso Bar at Dhyanapura St
Passargard Restaurant at Dhyanapura St
Samaya Resort Seminyak at Petitenget
Taco's Bar & Grill at Kunti St
Tendan BBQ at Raya Batubelig St, Batubelig
Thai Corner at Drupadi St
Vin+ at Kayu Jati St
Warung Kita at Drupadi St
Widi Desserts at Raya Petitenget St
66 Corner at Dhyanapura St
Sambal Shrimp Restaurant at Oberoi St, Oberoi
Lezzatos Cafe at Khrisna Oleh-Oleh, Sunset Rd
Moonlight Cafe at Beraban St, Kerobokan
Warung Gossip at Pengubengan St, Kerobokan
Warung Warna at Raya Kerobokan St, Kerobokan
Warung Ojie at Pengubengan St, Kerobokan
Canggu
Hacienda Villa at Pantai Pererenan St
La Finca at Berawa
La Mexicana Restaurant at Raya Canggu St
Sticky Fingers at Echo Beach
---